13 Most Evil U.S. Government Experiments on Humans
Time To Unite -
The U.S. Government has been caught conducting an insane amount of vile, inhumane and grisly experiments on humans without their consent and often without their knowledge. So in light of recent news of the U.S. infecting Guatemalans with STDs, here are the 13 most evil, for lack of a better word, cases of human-testing as conducted by the United States of America. Get ready to become one of those conspiracy theory nuts, because after this list, you will never fully trust your government again.
1) Mind Control, Child Abuse – Project MKULTRA, Subproject 68
The CIA-ran Project MKULTRA paid Dr. Donald Ewen Cameron for Subproject 68, which would be experiments involving mind-altering substances. The entire goal of the project was to probe examination into methods of influencing and controlling the mind and being able to extract information from resisting minds.
So in order to accomplish this, the doctor took patients admitted to his Allen Memorial Institute in Montreal and conducted "therapy" on them. The patients were mostly taken in for issues like bi-polar depression and anxiety disorders. The treatment they received was life-altering and scarring.
In the period he was paid for (1957 – 1964) Cameron administered electroconvulsive therapy at 30-40 times the normal power. He would put patients into a drug-induced coma for months on-end and playback tapes of simple statements or repetitive noises over and over again.
The victims forgot how to talk, forgot about their parents, and suffered serious amnesia.
And all of this was performed on Canadian citizens because the CIA wasn't willing to risk such operations on Americans.
To ensure that the project remained funded, Cameron, in one scheme, took his experiments upon admitted children and in one situation had the child engage in sex with high-ranking government officials and film it.
He and other MKULTRA officers would blackmail the officials to ensure more funding.
2) Mustard Gas Tested on Soldiers via Involuntary Gas Chambers
0
As bio-weapon research intensified in the 1940′s, officials also began testing its repercussions and defenses on the Army itself.
In order to test the effectiveness of various bio-weapons, officials were known to have sprayed mustard gas and other skin-burning, lung-ruining chemicals, like Lewisite, on soldiers without their consent or knowledge of the experiment happening to them.
They also tested the effectiveness of gas masks and protective clothing by locking soldiers in a gas chamber and exposing them to mustard gas and lewisite, evoking the gas chamber image of Nazi Germany.
EFFECTS OF LEWISITE: Lewisite is a gas that can easily penetrate clothing and even rubber. Upon contact with the skin, the gas immediately causes extreme pain, itching, swelling and even a rash. Large, fluid-filled blisters develop 12 hours after exposure in the form of intensely severe chemical burns. And that's just skin contact with the gas.
Inhaling of the gas causes a burning pain in the lungs, sneezing, vomiting, and pulmonary edema.
EFFECTS OF MUSTARD GAS: Symptomless until about 24 hours after exposure, Mustard Gas has mutagenic and carcinogenic properties that have killed many subjected to it. Its primary effects include severe burns that turn into yellow-fluid-leaking boils over a period of time. Although treatment is available, Mustard Gas burns heal very, very slowly and are extremely painful. The burns the gas leaves on the skin are sometimes irreparable.
It was also rumored that along with the soldiers, patients at VA hospitals were being used as guinea pigs for medical experiments involving bio-warfare chemicals, but that all experiments were changed to be known as "observations" to ward off suspicions.
3) U.S. Grants Immunity to Involuntary-Surgery Monster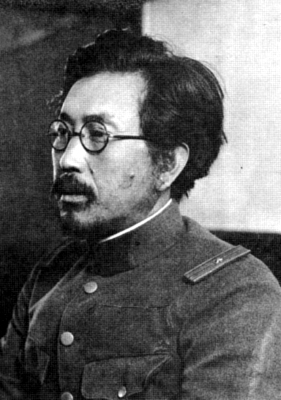 0
As head of Japan's infamous Unit 731 (a covert biological and chemical warfare research and development unit of the Imperial Japanese Army during World War II), Dr. Shiro Ishii (head of medicine) carried out violent human experimentation of tens of thousands during the Second Sino-Japenses War and World War II.
Ishii was responsible for testing vivisection techniques without any anesthesia on human prisoners. For the uninitiated, vivisection is the act of conducting experimental surgery on living creatures (with central nervousness) and examining their insides for scientific purposes. So basically, he was giving unnecessary surgery to prisoners by opening them all the way up, keeping them alive and not using any anesthetic.
Read More: timetounite.com